What is a GFE with Nina Rose?
11/10/20
Hello darlings!
After looking through my blogs, I realised that I have talked about my favourite dinner date locations and how a date with me can combat work-related stress, but I haven't actually spoken about what a GFE is actually like. Now, I want all my new and old suitors to feel comfortable when they meet me for a date. So, let's dive into what it's like to actually meet an Independent GFE escort for a date.
What is a GFE?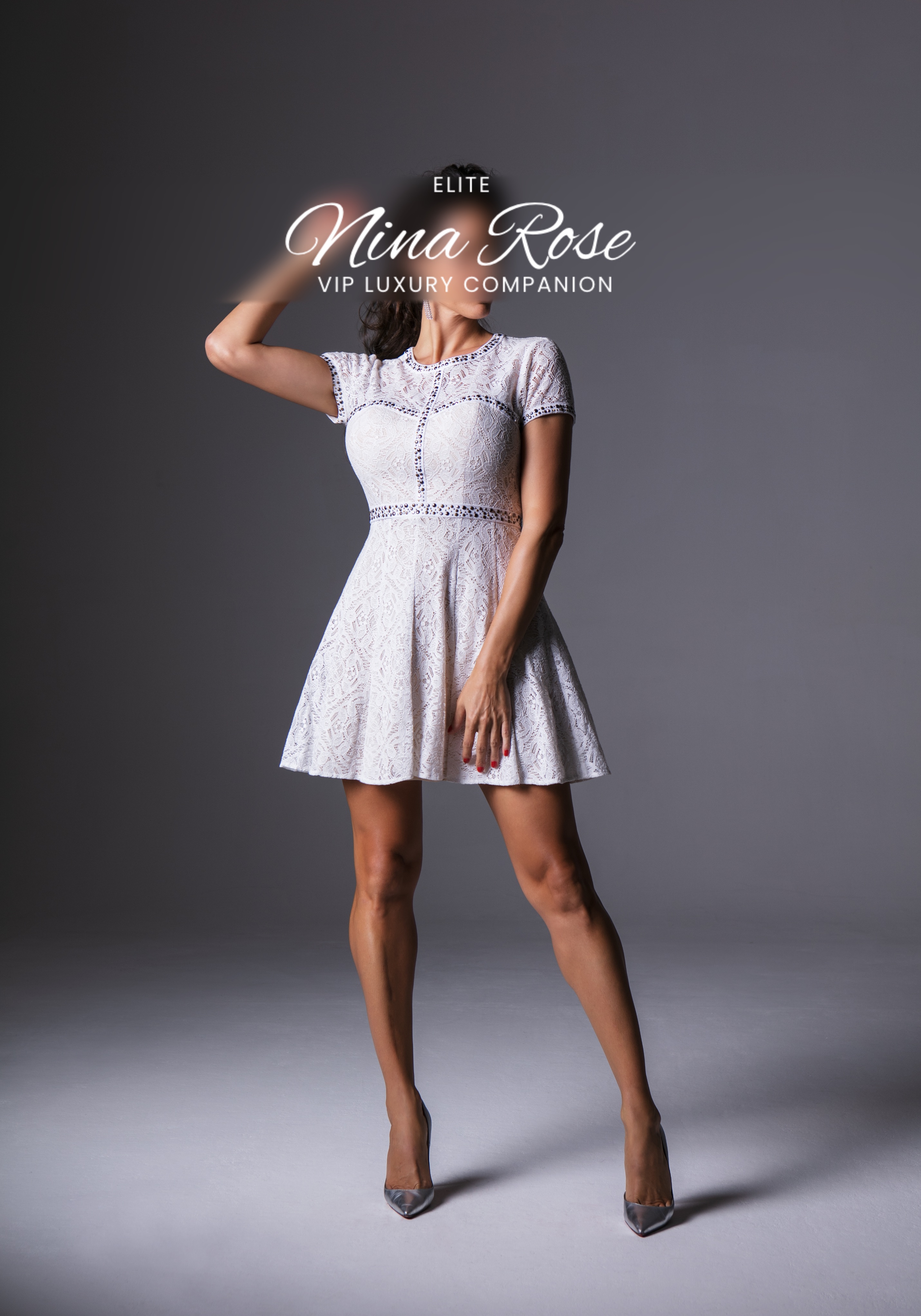 Take a look at how cute I look in this dress. I look like the perfect girl from next door or that sexy woman you see sitting in a coffee shop with a cappuccino and a good book. I stand out amongst the other girls but I am still a sweet and charming girl that is the person conversation partner.
To put it in basic terms, a girlfriend experience is a romantic experience with a beautiful woman. The Elite travel GFE escort is romantic and will act as your girlfriend for as long as you want her to. A GFE experience is smooth and sweet like warm melted chocolate running over your lips. For me, it's all about genuinely getting to know my suitors and finding out what exactly makes their hearts pitter-patter out of their chest. Knowing that for those couple of hours they only have eyes for me...It's an amazing experience.
What sort of services will I get in a GFE?
Now, when it comes to my services, you have to realise that a true lady never kisses and tells. I like to keep my services discrete in order to make sure that my suitors enjoy their time spent with me without their privacy being compromised. However, I will reveal that GFE experience is very soft, sensual and romantic. In the bedroom, I will be your perfect fantasy and make you feel a heated romantic passion that you will never have felt before. However, there is so much more to a GFE experience than that.
My services will also include talking and getting to know you. I am a very extraverted woman, so when we meet it will feel like you are meeting a very old friend. Like any other girlfriend, you can talk to me about anything that's on your mind. Get to know me and you will find that you will feel extremely comfortable. Part of the girlfriend experience is literally enjoying the feel of being around a beautiful woman in a romantic and intimate environment. So, let's chose the perfect venue and enjoy some time together. You deserve to be comforted and pampered by a gorgeous elite escort like myself.
Dinners Dates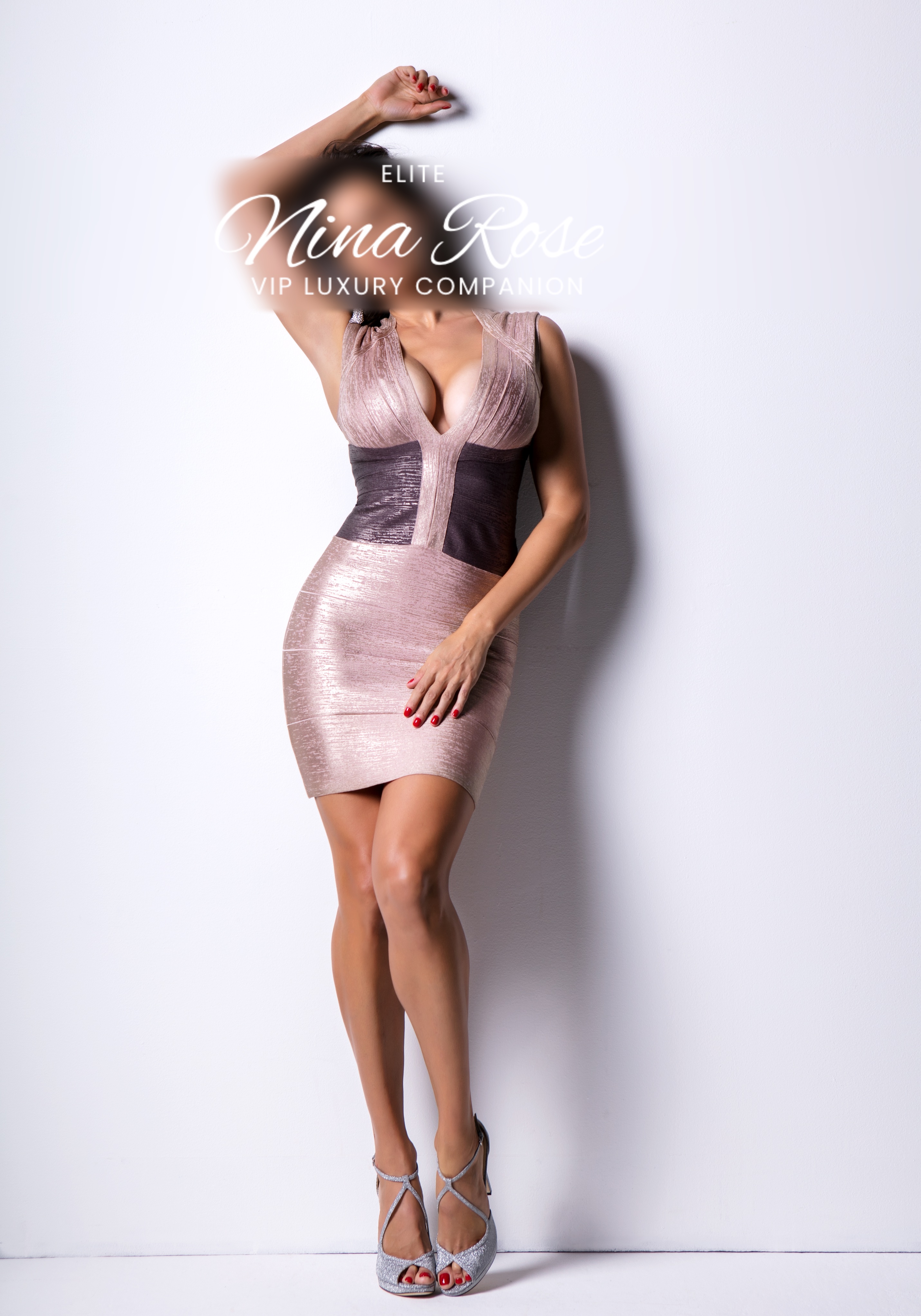 Of course, a favourite of my suitors that are interested in meeting with an elite Independent companion is a dinner date. Who doesn't love being wined and dined in the company of a true gentleman? I adore French, Japanese and Peruvian cuisine, so we should find a high-class restaurant where we can sit together and truly enjoy each others' company. Of course, a glass of champagne or a cocktail certainly won't go amiss. I am a social drinker, however, I am elegant, refined and take my manners very seriously.
At a dinner date, you will meet me dressed up in my best elegant formalwear. My appearance will be impeccable, namely because I want us to look like the best power couple that there ever was. Everyones' eyes will be on us as we go to our table and enjoy our meal together. Our evening will be filled with avid conversation, laughter and amusement.
A girlfriend experience is literally everything you would expect from a normal date. Don't worry, no one will know that I am your naughty little secret. I will never tell a soul. So you can relax and enjoy the time we have together.
GFEs= DeStressing Opportunities
Now, I know about work-related stress. Most of my suitors book appointments with me in order to help them get away from the troubles of the outside world. They are stressed at work, have troubles in their private lives or are just feeling lonely. A GFE can help you forget about your life and instead have you focus on the pleasures of the moment. I want to make you happy without putting you under the strain and stress of a proper romantic relationship. If you find you have little social time for making friends or meeting a girlfriend, a girlfriend experience with an elite independent escort is the perfect thing for you. You will receive genuine emotional comfort and will allow you to feel great about yourself.
Are you ready to experience a real romance that will never fade?
One of the things I do pride myself on is providing my clients with an experience that they will never forget. You're more than welcome to contact me to talk about your date. I understand that you are a suave gentleman that is after a night of classy entertainment and high-class fun. That's why when we are together for a GFE, I will keep you thoroughly amused throughout the entire night. A GFE is a great way for us to get to know each other, and I genuinely can't wait to see you soon for our date.
---
Nina Rose