Wishlist + Favorites
07/09/22
I never expect gifts upon arrival for an engagement, but they are welcome and I will never forget you if you bring one. It is an easy way to become my favorite gentleman!
If you need date ideas, you can add a personal touch to some of the experiences I've already fantasized about - or come up with something all your own! I am very open minded and enjoy many activities.
1. Generally Speaking...
- I love flowers so much! My favorite floral arrangements are Infinity Rose boxes to decorate my house. You can find here my favorite boxes and it will be send directly to my door or hand me in person.
- I am a social drinker and love a glass of Ruinart Blanc de Blancs or Dom Pérignon.
- Regarding scents for the home, I am most easily enamored under the spell of home fragences and scented candles from the Baobob Collection.
- My measurements are 70G-68-90 and I am 1m75 tall.
- My dress size is generally a EU38 or medium.
- In tops, I am quite busty and generally require a medium or large.
- Bottoms and jeans, I am usually a medium or pant size 28/29.
- Belt size: 90
- My Agent Provocateur lingerie sizes are:
* Bra size 32F *Bottoms size 4 *Garter size 5 and stockings size L
- Honey Birdette lingerie everything size L
- In shoes, I wear a size 39 in high heels open toe and size 40 for pumps, sneakers and slides. [Size 39,5 in So Kate Christian Louboutin].
---
2. Most Wanted
- See my Luxylist and Wislitr wishlist, or scroll down for more gift ideas!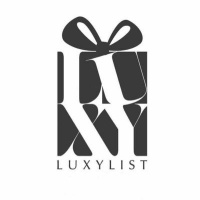 - MyTheresa, Luisaviaroma, and Agent Provocateur Gift Cards
If you could characterize me as a season, it would definitely be summer: sunshine, warm weather, gentle waves, and time to enjoy life's pleasures at a slow, leisurely pace are all experiences that evoke sentiments similar to what our time together is like.
Whether our next date requires dinner attire, beach clothes, or no clothes at all (skinny dipping and nude beaches are certainly on this year's vacation bucket list!), outfit me in sumptuous fabrics: MyTheresa, Luisaviaroma, and Agent Provocateur my favorite places to shop for gorgeous garments that will make your draw drop… before we drop them on the floor!
---
3. Gift Cards
- If you are at a loss for what to bring, gift cards are always welcome! Like the rest of the world, I do a lot of shopping on Amazon. I also shop online at MyTheresa, Luisaviaroma, Honey Birdette and Agent Provocateur
---
4. Hobbies & Interests
- My friends and I are always into adventures.
- I've been a lifelong lover of sport, but I'm only just learning the basics of Snowboarding and Ski. Private or Group lessons at any resort you love make for a great gift and will of course drive my competitive spirit on our next outing. Alternatively, you can outfit me in the proper attire with a gift card to MyTheresa, Luisaviaroma or gift equipment purchases through Burton.
The spectator experience can be more fun than participating, since there is no pressure to perform! I love watching just about any sporting event, so experiences at basketball, football, hockey, baseball, and soccer games or tennis matches, Formula 1 races, and golf tournaments are always welcome. We can do them together or if you would like gift me with tickets to one I will definitely go and send you photos!
- I love to play with makeup and I can never have enough! Allow me to primp for you with a luscious red lip from MAC Cosmetics and bedroom eyes from Sephora (my fave!!!)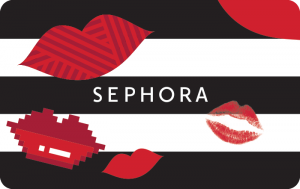 ---
5. Books
- I love home decor books. Take a look at my Amazon wishlist to see which ones I love.
---
6. Wellness
- I lead a very active lifestyle in order to maintain my stunning physique, and spend a lot of time in spas and salons to care for my hair, skin, and nails..
Contact me for information on how to sponsor a month of my membership or send a gift card for personal training.
- For relaxation treatments, my favorite spas are The Spa at the Four Seasons

---
7. Lingerie
- I do love lingerie, and if you pick up an outfit I will certainly wear it for you on our date [or next date]. My measurements for are 70G and I am 1m75 tall.
My preferred designers are Honey Birdette and Agent Provocateur.
My lingerie Agent Provocateur sizes are:
* Bra size 32F *Bottoms size M *Garter size M and stockings size L
Honey Birdettte everything in size L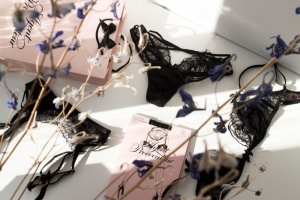 ---
8. Shoes & Handbags
- A woman can never have enough shoes or handbags! They literally take an outfit from couch potato to runway model. Christian Louboutin, Valentino, Guiseppe Zanotti, Tom Ford, Jimmy Choo, and Saint Laurent are my favorite brands.
I am a luxury handbag collector. My favorite handbags are Dior, Hermes, and Chanel
---
9. Watches & Jewelry
- Over the years, I've become less fascinated with the vanity of fast fashion and developed an immense appreciation for timeless collectibles. Like our relationship, these are things to be treasured and cared for.
I am a lover and learner of incredible horology - deeply reverent of the masterful handiwork, craftsmanship, and technical knowledge that goes into an incredible timepiece. The object of my most intense desire, at the moment, is Rolex's 28mm Lady Datejust in White Gold and Oystersteel; rivals for my affection exist, still, with Cartier's gold and steel Tank Française and Patek Philippe

- Like a princess, I love to be adorned in gold and jewels. The beautiful Cartier LOVE collection always makes for a beautiful piece that can enjoy an ever-present presence on the wrist or hand. In the classic bracelets, I wear a size 19; for rings size 57 . The Alhambra Colllection at Van Cleef & Arpels make my heart flutter as a symbolic ode to my lifelong indulgence of fantasy and the ethereal.
---
10. Perfume
- I absolutely love perfume, although I do not often wear it to engagements for discretion purposes. I keep a huge collection of them in my home boudoir. My favorite fragrances are Hermes, Chloé. Chanel, Burberry, Narciso Rodriguez and Tom Ford.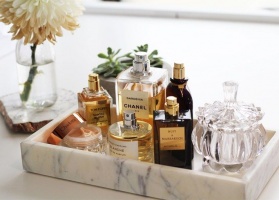 ---
11. Gadgets
- Apple store gift cards go a long way for me.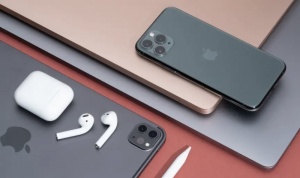 ---
12. Collectibles
- I collect Be@rbricks and Kaws art.
---
13. Destinations
- The most extraordinary gift one could give, besides their time and attention, is a new perspective- which is exactly what a chance to travel provides. I love being off-the-grid and caught up in the languages, dialects, and cuisines of exotic places.
Travel gift cards or miles and points as gifts are always welcome.
My preferred airlines - Swiss for domestic escapes; Etihad, Emirates, Qatar, and Singapore Airlines for International adventures.
- In Switserland, I travel by train via SBB or sponsor my Swiss Pass for a year.
- For hotel chains, in order of preference, I love the Six Senses, Four Seasons and Mandarin Oriental.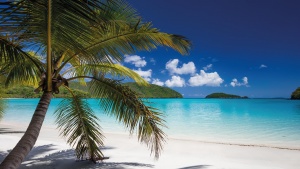 ---
Currently, my vacation destination wishlist includes:
Sailing off the Amalfi Coast in Italy
Island hopping in Greece
Seeing the Northern Lights in Finland
Riding the Orient Express
Exploring ornate temples in India
Shopping the Grand Bazaar in Turkey
Hiking Machu Piccu in Peru
Weekend getaway in the Park Hotel Vitznau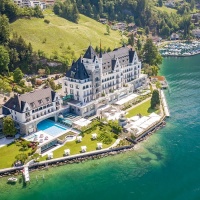 Magical, luxurious, exclusive... The Park Hotel Vitznau
The Park Hotel Vitznau is your own private getaway on Lake Lucerne
---

14. Sponsor a Photoshoot
I'm a creative persona and always up to create new content. Sponsoring me with a new half day photoshoot would be much appreciated.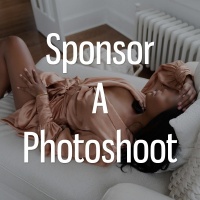 ---
Gift cards can be send to my email: [email protected]

I also have a discreet email for gift cards.
---
Nina Rose